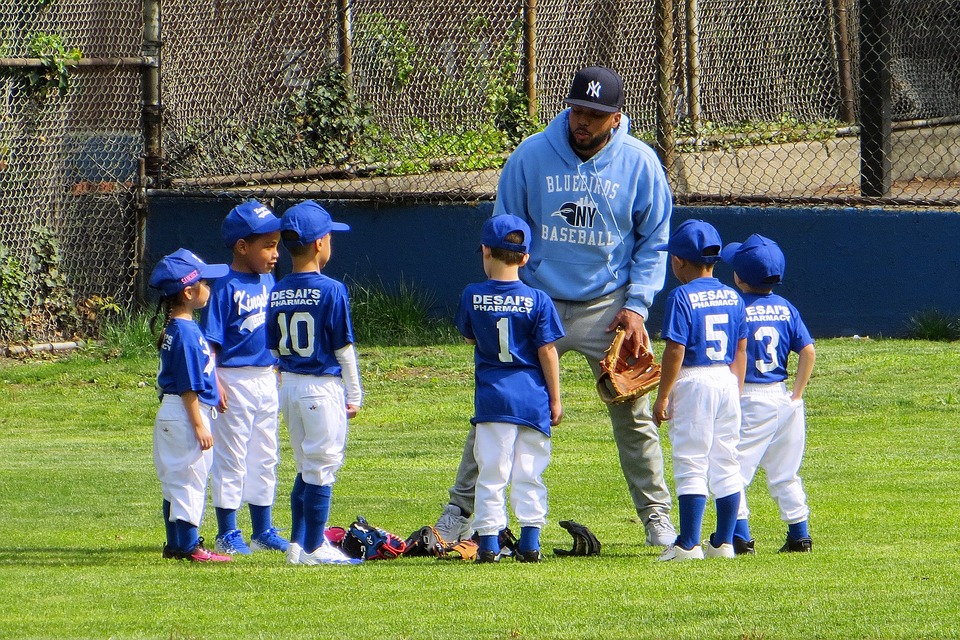 Why do you Coach?
Every talk that I do with coaches I start with an exercise where I ask the coaches to answer the following questions.
Your Name?

Your Organization?

Team/Level you are coaching?

Why do you coach?
I do so for the following reasons'
To Cater the materials and the presentation for the specific group I am presenting to (as they may be brand new to coaching, a few years, or tenured coaches;

To reinforce the importance of becoming comfortable being a public speaker as it is one of our top fears and

To have coaches start brainstorming their written philosophy as majority of coaches (even those with years of experience) don't have a philosophy in writing so they not only talk the talk but be held accountable to walk the walk
Watch this video to see insight from Wayne Goldsmith, one of my counterparts across the globe based in Australia regarding the importance of understanding why you are coaching.
I took some time this past weekend reviewing the answers that I written down while each coach has shared why they are coaching and although this is not a formal study by any means, below is a summary of the reasons why coaches are coaching youth sports.
#1 – They are coaching because they have skin the game (their kids are playing the sport)
This is the top answer in clinics for the recreational level, particularly the younger age groups.
Coaches share that coaching their son or daughter is a means for them to be part of their youth sports experience, spend time with them and after all coaches introduce themselves and majority share this as their top reason I remind them that they have adopted 15 other kids (average size of a team in many sports other than football) that also have become "their kids.".
Unfortunately, some parent coaches will take it to the extreme and they will either show favoritism towards their kids (assign them the top skilled position on the team, make them a captain, give them more minutes than they should, start them in every game etc. etc)
The other extreme is they may be extremely hard on them and scream at the top of their lungs each time they make a mistake in practices or games or when they leave the facility as they head to the car.
Neither of the two extremes is good for the family or their overall relationship and often the child will quit the sport after only a few years if the parent continues doing so.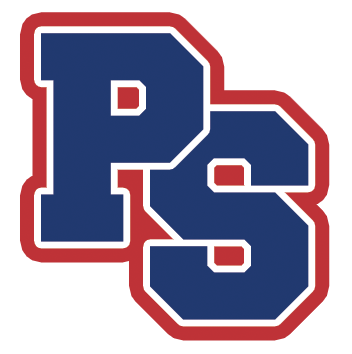 One of the tips I share with all parent coaches is to reinforce the importance when they go to the facility for any team activities (practices, games, team meetings) that they put their coach hat on when the walk into the door and when they leave the facility they put their Mom or Dad hat on and refrain from any further coaching in the car, at home, at the dinner table and so forth.
This is a challenge for many parent coaches to do, understandably they want to help their son or daughter become the best they can be but some will live vicariously thru their kids and push them to the point they don't love the game and don't want to play anymore.
Just as I share with parents, parent coaches should merely just love watching their son or daughter play and support them along with all the other players on their teams.
#2 – To Give Back
Many coaches share the reason they are coaching is to give back to the game that they love to help develop that same passion in the players they coach.
Many will share they had GREAT coaches while they were playing who did the same for them and although they were no longer still playing competitively they want to stay in the game.
AKA – They Coach For the Love of the Game.
#3 – To ensure that kids don't have a BAD Coach like they did (or their kids have had)
Just like coaches giving back due to the fact they had a great coach growing up (I had many), several will share they had one or more coaches that over their playing careers that were just BAD, screamers, critical, ran short benches, disrespected them, were poor planners, focused only on winning and so on and they wanted to ensure that kids did have the same experience they did.
Fortunately for me I did not have that experience, all my youth sport coaches were GREAT, but both my kids have had their share of coaches that spoiled their overall youth sports experience.
When they entered the competitive streams in their respective sports that is when the associations opted for non-parent head coaches whom had very little coaching experience and only coached for a short period of time.
This trend has really evolved in the lower mainland of Vancouver, BC in Hockey where associations are opting to recruit non-parent coaches in part to ensure a level playing field and non-bias of parent coaches towards their kids but also fair evaluations in tryouts so kids are placed on teams regardless if their parent was coaching the team or not.
Although in many instances this works out better for the kids, both my kids and many of their friends have had the misfortune of playing on competitive teams either with parent coaches who showed favoritism or were so focused on winning they would do the same as parent coaches and play their favorites much more than others.
#4 – Love being with kids
In one way or another coach's share how much they enjoy helping kids become better in their sports, seeing their growth and development over the course of a season.  For those that had coached for many years, how they not only became better in their sports, but also how they developed as people.
The greatest coaches out there truly care about their players and I have seen this first hand now working with thousands of coaches over the years, sadly due to the shift in youth sports in recent years many of these great coaches are not given the kudo's they deserve.
#5 – They want to teach kids the same life skills they learned from sport
Values like – Respect, Sportsmanship, Winning with Humility and losing with dignity
Life Skills like: Leadership, Communication, Work Ethic, Punctuality, Resiliency, Team Work, Selflessness, Gratitude, Getting up when they fall down
Many share how the same life skills helped them in non sport, work, school, college, relationships or when they in turn became a parent themselves.
#6 – To Be a Positive Role Model
Due to the fact that many high profile athletes are getting paid, millions upon millions of dollars, I have heard lot of coaches state they are not the same role models that we great up with
Gordie Howe – Bobby Orr – Jean Beliveau – Wayne Gretzky – Mario Lemieux  were just a few of the role models I aspired to be when I grew up, here is a great video how precious that role model relationship can be
#7 – To be away from other parents
This is one that I must confess is one of the reasons why I started coaching as I started to see the Vocal Minority acting up the stands and thought it would be best to be as far away from them so I stepped up to coach.  Even when I have gone to watch games that my kids were playing and I was not coaching I would sit as far as possible away from parents as I just love watching them play.
It was just the ones that were acting up, I also was not a big fan of hearing how parents would crtique their son or daughter, or team as a whole not only during games but also practices even though majority of them had NO coaching experience.
Don Lucia did a presentation for the University of Minnesota years ago and he starts it by saying he has the best job, he is coaching for an orphanage, no parents to deal with.  As many of the coaches I talk to are parents, I then share with them that parents in general have received a bad rap in recent years, there are only SOME of the parents that causing the challenges we face but I have been very fortunate to have great parents on all of my teams.
This I have attributed to the fact that I have put a lot of time into running parent meetings, communicating thru the season and engaging, not dealing with, parents.  As a youth sports coach, you will have parents on all of your teams and the sooner you engage them, the sooner you will reduce the number of issues may have and create a positive experience for all parties involved each season.
#8 – They want to help (re) build the game
Many recognize that youth sports in general is struggling from attrition for various reasons and put their hand up to help increase retention, create positive experiences like they had as kids in a sport so kids stay in the game beyond 13 where 70% are quitting..
Almost every youth sport is experiencing attrition, and if they are growing they are only doing so by single digit rates.  Hockey is growing due to all the initiatives to bring new players to the game (i.e. First Shift) and also the ongoing growth of female hockey that has seen double, if not triple digit growth in associations this past decade.
In a prior blog, Why kids Quit Lacrosse, I share results from Alberta Lacrosse Retention Report after they surveyed over 1000 families to find out why over 11,000 players had quit from 2014-2016.  Aside from criticism from adults, time/travel commitments, cost the top three other reasons were the fact they focusing on other sports (specialization starting at 7 years old), lack of fair play (coaches running short benches) and poor sportsmanship.
When I have talked to coaches and AD's from other sports, they have shared players are quitting for many of the same reasons.
#9 – They are coaching to develop their leadership skills
Most coaches in the clinics I have ran are assistant coaches, many have shared they have had head coaches that merely ask them to setup drills, open gates but not really do any coaching.
This I don't agree with, every coach should have the opportunity to "coach" and the role of a head coach is not only to develop their players, but also mentor and develop their coaches.
When I hear coaches share this reason, I do talk to them afterwards to recommend they sit down with their head coach to get more insight and responsibility so they can develop their coaching and leadership skills.
#10 – They are coaching because they want to help as specialty coaches for specific positions
Goaltenders are stepping up to work with goalies, former D are stepping up to coach defense and forwards with forwards.
Goalies in many sports often are used a shooting tutors, they don't receive specific instruction from coaches to develop their craft.  Gone are the days where it is the least skilled player on the team that ends up filling the net, in hockey particularly, the goalie position has become so specialized that many young or less experienced coaches are not comfortable developing practice plans, drills to teach goalie specific skills.
I am sure if I kept going thru the shoe boxes of notes I have taken over the years would identify other reasons but what I remind all the coaches is the main reason we all coach is to help the kids become the best they can be.
Not just the best player, but also the best person.
Although most coaches will start out with the reasons above or other great reasons, unfortunately some will fall victim to what I call the "dark side", in lieu of staying true to working with kids, they get caught up in the winning at costs mayhem that has impacted youth sports the last couple of decades.
Coaches – if that temptation arises remember back when you started out and the great reasons why you stepped up to coach and "use the force" to fight the dark side or listening to that devil on one shoulder vs the angel on the other.  There is a fine line between teaching kids to play to win while still focusing on the process vs. being an outcome focused coach only (ensuring you do everything you have to win games regardless of the cost).
Click HERE to watch the trailer of The Cost of Winning where some of the top coaches in sports share how the desire to win has become a losing battle.
What all coaches must remember is our purpose is to make a difference by developing youth into adults, only a very small % will play at a high level.
Let's all work together to bring the game back to the kids … where it belongs.

Comments
comments