The Ride Home

Is coaching from the car really helping our children?

January 10, 2017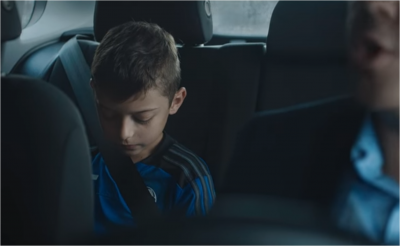 One of the least talked about, but I believe is one of the biggest contributors to why kids quit sports is the ride home with parents.
In a recent coaches clinic that I ran, I talked to coaches about the importance of parent coaches wearing parent their coach hat while at the rink, courts or fields, and as soon as they left the facility, switch their hat from the coach hat to the parent hat as vast majority of youth sport coaches wear the dual hat as parent of one of the players on the team.
I believe that the ride to/from the rink, facility should be a positive one, for both of my kids that I coached on many different teams, or even when I was just the "hockey dad" our ride to/from was the same, they would pick their favourite music and we would crank it so they would get ready for games, practices, or after games in particular the opportunity to decompress regardless of the outcome.
One thing I would do, however, is zero in what I called a TSN turning point, something that either did that lead to a positive result, whether my son made a great pass that helped his team get out of the zone, or my daughter pitching a strike under pressure in a 3-2 count.  I then would remind both how much I loved watching them play and ask what music they wanted to listen to as well as what "snack" they wanted on the way home (for my son the snack evolved to full meals as he grew into a teenager).
Too often when I have either been wearing my coach or parent hat, have I seen first hand parents (who may also be coaches of their kids teams),  "coaching" their kids as they were heading to their cars so the "ride home" started well before that, and if they were criticizing their kids to that extent before they got in the car, I can't imagine what it was like for them on the way home.  Think about the fact that at times the ride home can take up to an hour for many sports or possibly more for those sports played in rural areas.
Worse yet, parent or coaches may at times not turn off the coach hat at home, at the dinner table or other family activities.
In the particular clinic I ran, one of the coaches came to me at the end of the day literally in tears, he thanked me for bringing to his attention that at times he did not take off his coach hat and was coaching his son literally everywhere, at the rink, in the car to/from, at home and made for a very stressful experience.  His son was only 10 years old, second year Atom in hockey, and had already hinted to his father that he was thinking of not playing the following season even though his Dad stated he used to love the game, was anxious to get on skates at 5 and played outside (when weather permitted) all the time shooting on net or small pickup games with his friends.
He subsequently shared with me that he would stop "coaching" other than when he was at the rink, although he had the best of intentions merely to help his son become the best he could be, recognized there needed to be a time and place to coach.  Other coaches I have given the same advice to over the years have sent me short emails to thank me as it changed not how they were coaching, but how they interacted with their child athletes at home for a much more positive experience overall and both they and their kids were still involved in the same sport several years later.
Thanks to my friends at True Sport, below is a powerful video from the other side, the son being driven home by his parent.
As parents, or parent coaches, all we need to do in the ride home is talk about the positives, the process of learning (not the result of a game) and tell our kids how much we love watching them play.
By doing so we will instill the passion, love of the game so they not only play the following season but ultimately for many, many years to come vs. the current trends where 70% of kids are quitting all organized sports by the age of 13.
Let's keep them in the game, that's all it is, for various reasons youth sports have become way too competitive and only a small % of kids may play behind minor sport level, the majority "hopefully" will play adult recreationaly if we all do our jobs right as parents, coaches and directors by developing the love of the game in today's youth so they are active for life.

Comments
comments