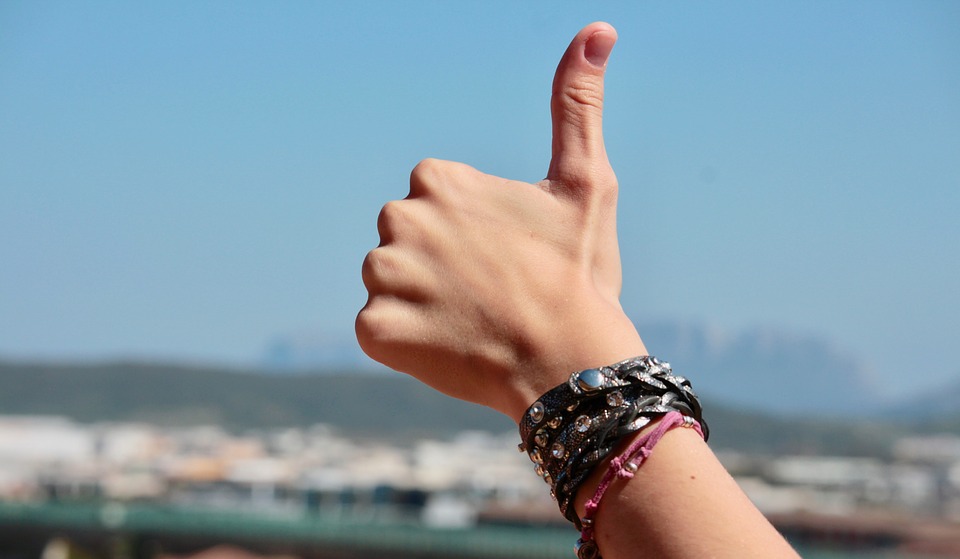 Make it Safe from all forms of harassment
In many of my talks with coaches and parents I share 5 key takeaways, one being we must make it safe to fail and from all forms of harassment.
The latter is the focus of this post, an expanded version of prior post Make it Safe where I shared some of the great work being done by various groups to reduce harassment in youth sports.
In that post I shared the study that was posted by True Sport in their 2008 report, the most serious issue facing youth sports 10 years was harassment, identified by 38% of the respondents in a survey.
Fast forward 10 years later, harassment in various forms is not only prevalent, but I would argue has not improved, but has gotten worse as a result of cyberbullying now coming to the forefront as another means of harassment.
Having been a victim of bullying myself, I have never condoned harassment in any shape or form on my teams and encourage all coaches and parents in my talks to have zero tolerance but  one thing comes to light over and over again, ignorance what the various forms of harassment are and how to deal with.
Today's post will focus on the top 5 forms of harassment facing youth sports today, and suspect as it continues to be a hot topic, more to follow in future.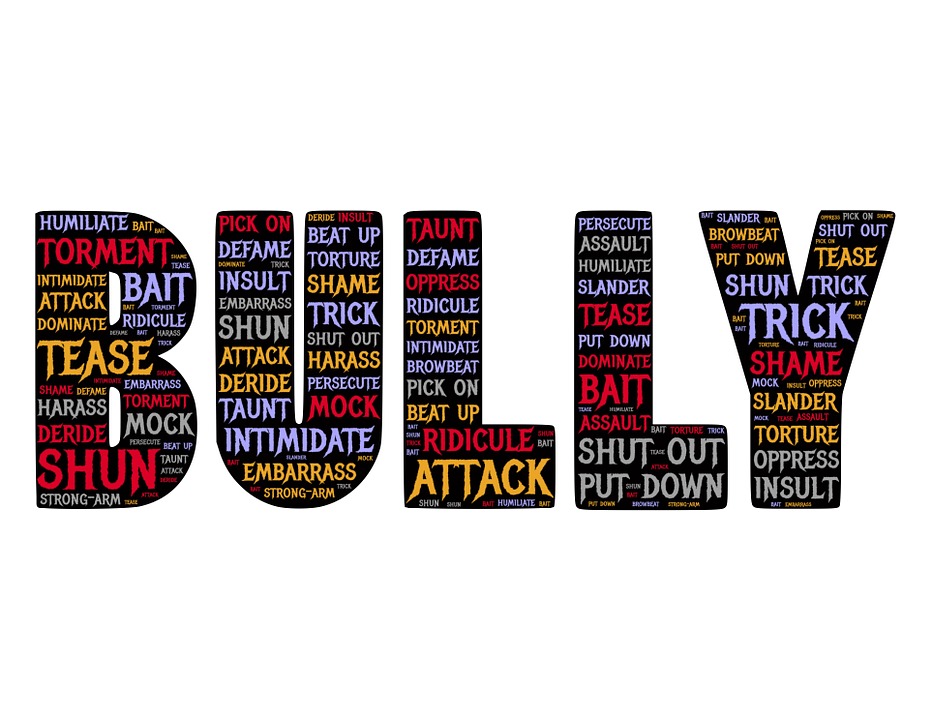 #1 Bullying
Definition: "Bullying is unwanted, aggressive behaviour amongst individuals that involves a real or perceived power imbalance, the behaviour is repeated or has the potential to be repeated over time"
Common for bullying is kids calling other kids names (something I can relate all too well), but also physical abuse (being punched, kicked, hit) by both fellow team or class mates but also the very people that are supposed to have zero tolerance towards can be the bullies (Coaches, parents or teachers).
Verbal – teasing, name-calling, taunting, threatening or causing harm
Physical – hitting, kicking, punching, spitting, tripping, pushing, taking or breaking someones things, making rude hand gestures
Social (relational) – someone is left out on purpose, spreading rumour about another kid or embarrassing a child in public
Ironically the focus of bullying is kids towards kids, but coaches, teachers and instructors also can be the bullies as highlighted in recent article about Will Martin bullying a player on his team in California among other coaches identified.
Per the National Centre for Education Statistics 28% of Us students in grades 6-12 have experienced bullying
In a Study done by Bradshaw, Sawyer and O'Brennan Over 70% in the same age groups have seen bullying happen in their schools
As I was a victim of all forms of bullying as was my brother and others I know so I take harassment very personally, but even more so as two class mates of my son and daughter at their high school committed suicide, one was a girl who played on the girls rugby team that allegations of bullying were hinted was one of the reasons why she did so.
The other, was a 15 year old boy who committed suicide on the same day that my son and all his buds were celebrating their high school graduation.  When I found out the news I literally fell out my chair sobbing as I had coached him 2 years prior on the high school junior rugby team, and had also coached his older brother, and two of his cousins in hockey.
Both cousins quit hockey before they were 13 one who happened to be a very strong player but as a result of the verbal abuse he and his team mates received on a spring team he quit hockey as well as other sports to become one of the 70% of kids that quit by the age of 13.
Why the young boy M took his life, no one knows, he was always one with a huge smile on his face but as more and more comes out about the damaging effects of depression the more we are becoming aware that mental illness impacts those in sport as well.  As my brother shared when I texted him about it as he also lost a close friend who committed suicide, he replied "Mental illness is EVIL."
Ensure you join the conversation about mental illness on Jan. 31st, 2018 when Bell sponsors the 7th annual Let's Talk Day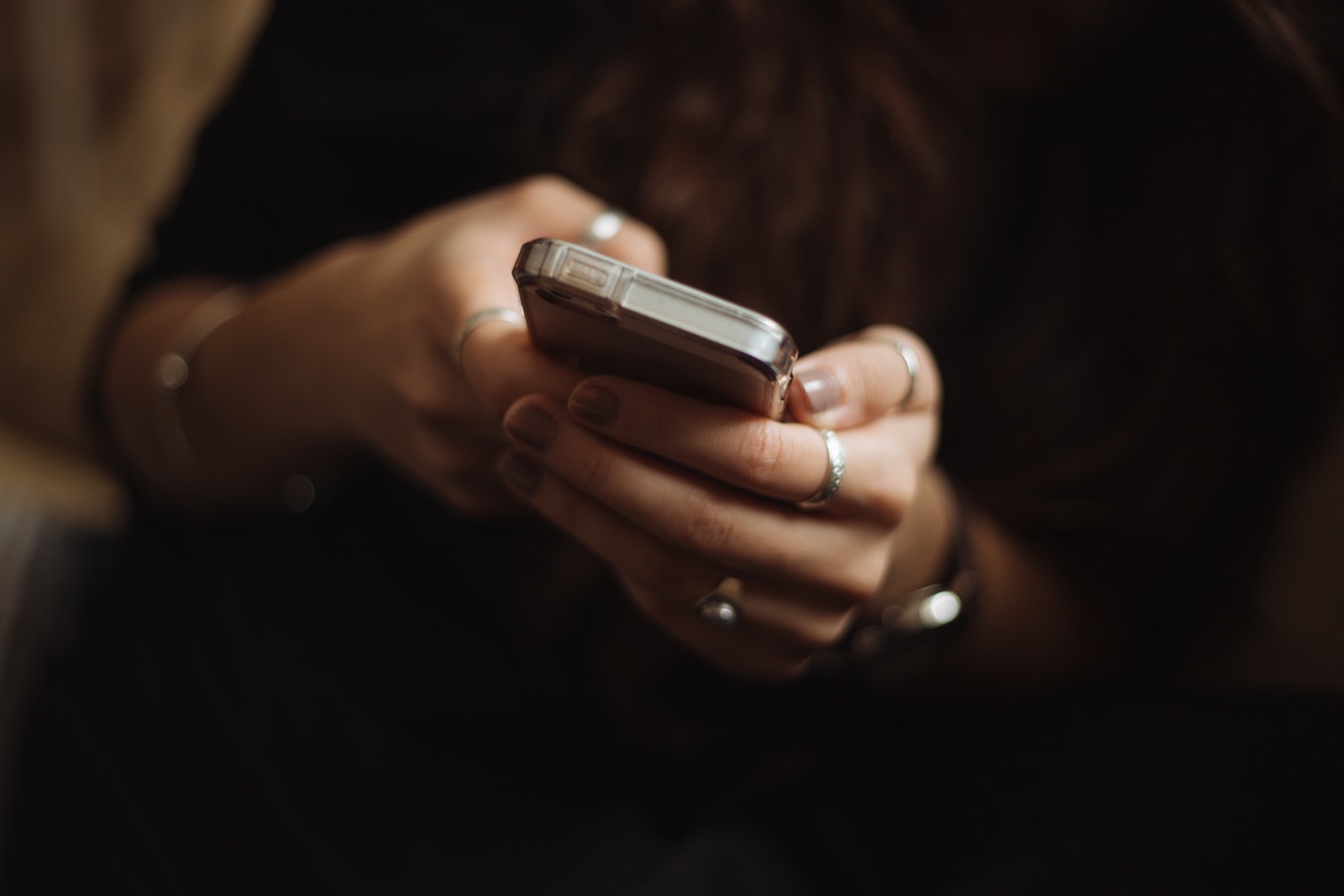 #2 Cyberbullying (origins approximately 2008 after the world's first smartphone, the device of choice for Gen Z)
Definition: The use of electronic communication to bully a person, typically by sending a message of an intimidating or threatening nature
During this year's world junior tournament, one of the top commercials being played is former Canadian World Junior Player Jordan Eberle sharing insight on cyberbullying sponsored by Telus below, almost ½ of kids have experienced cyberbullying in the past month!
Cyberbullying is a relatively new form of harassment that all adults in the youth sports space must be aware of.
Kudo's to Telus and Jordan Eberle for bringing this serious issue to the forefront, "no kid should have to go thru getting bullied."
Some other cyberbullying statistics;
About the same number (approx 50%) that have been victims of cyberbullying have been instigators themselves!
Over 25% have been bullied repeatedly thru their cell phones or social media
Over 50% do not tell their parents, less than 20% report to authorities
10% have had embarrassing pictures of themselves posted without permission
20% have sent sexually suggestive of nude pics of themselves to others
Girls are more likely than boys to be involved in cyberbullying
Source: www.bullyingstatistics.org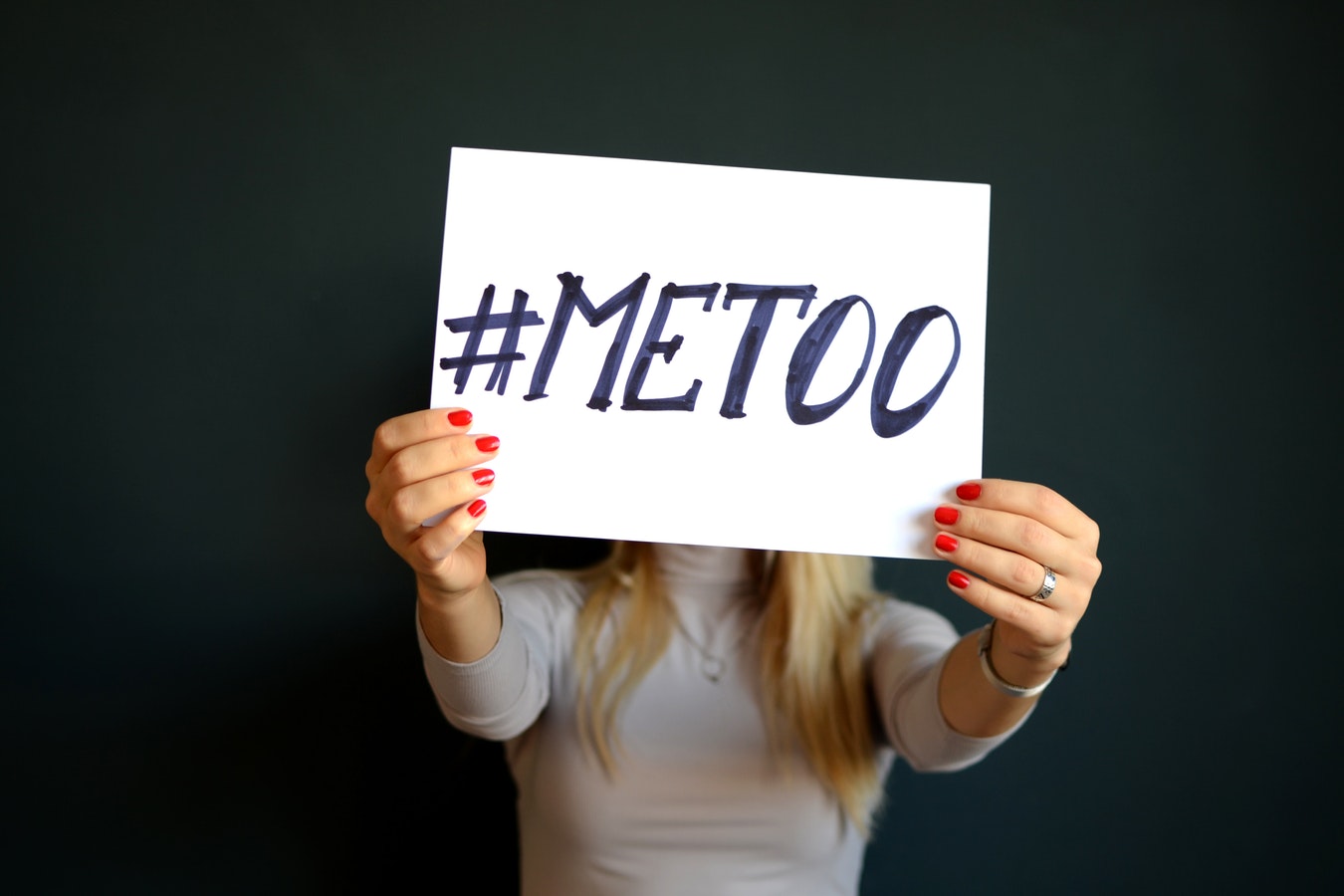 #3 Sexual Harassment
Definition: harassment (typically of a woman but roles can be reversed) that involves the making of unwanted sexual advances or obscene remarks.
Although not commonplace YET in youth sports, professional sports commentators Sportsnet Greg Zaun and NFL Network Analysts Marshall Faulk, Donovon McNabb, Ike Taylor, Heath Evans, Eric Weinberger have been suspended or fired for allegations of sexual harassment in latter part of 2017.
Hall of Fame NFL and CFL quarterback Warren Moon has received another allegation of sexual harassment, previously from a former cheerleader of the Minnesota Vikings and the most recent from an aid of his sports marketing company.
Where sexual harassment is starting to evolve and coaches must be aware of is in mixed teams, many girls like my niece played on boy's hockey teams as their association was not large enough to have girls only AAA teams.   Having coached girls softball teams for many years coaches you must be very cautious of any comments you make that may be taken out of context also.
As the professional sports broadcasters found out more and more girls and women are speaking out via #metoo initiatives and rightfully so, no one regardless of gender should be harassed in youth sports, schools or the workforce.
#4 Sexual Abuse
Definition: also referred to as molestation, is undesired sexual behaviour by one person over another, the offender is referred to as a the sexual abuser or molester.
In a Study done by Parent and El Mimi at the University of Laval, 2-8% of minor-age athletes are victims of sexual abuse within the context of sport and of the 159 case of sexual abuse reported, the perpetrators were coaches, teachers or instructors in 98% of the cases
Recent examples of Sexual Abuse in Sports
2017 – USA Gymnastics – 125  former and current members of the USA Gymnastics team, including Olympic Medal winners, came forward with sexual abuse allegations towards former team doctor Larry Nazar which he pleaded guilty and sentenced to life in prison soon after. There is still fall-out how USA Gymnastics could have had the culture that lead to this and how some early allegations were not followed up on similar to the fall-out from USA Swimming 7 years prior.
2017 – Canadian Alpine Ski Team – former ski coach Betrand Charest from 1996 to 1998 gets a 12 year prison sentence for sexually assaulting 12 teen girls between the ages of 12-19 at the time.  Two subsequent charges were brought forth but put aside as they occurred while Charest was coaching in New Zealand, out of the courts jurisdiction.  Alpine Canada applauded all those that came forward and says it will continue to work with its partners on "all relevant initiatives that strengthen the prevention of any form of abuse, harassment or discrimination locally, provincially and across all sports."
2016 – United Kingdom, particularly Football – Initial allegations came forward by many English professional footballers reported in Nov. 2016 they had been victims of sexual assault by coaches, then a month later allegations about former coaches and scouts started to emerge. from Scotland and Ireland.  By Sept 2017 the number of affected UK football clubs had grown to 331 with 285 identified suspects and 784 victims.  Although Football was the main focus in Britain, allegations came forward from individuals in others sports including basketball, rugby, gymnastics, martial arts, tennis, wrestling, golf, sailing, athletics, cricket and swimming.
2011 – Jerry Sandusky @ Penn State University – sex abuse scandal came to light, former football assistant coach was charged of 48 counts of sexually abusing minors and was found guilty of 45 receiving a sentence of 30 to 60 years in prison. Jerry not only destroyed the lives all those he abused, but the tenured coaching career of Joe Paterno, many argued was one of the greatest coaches ever who coached Penn State football team for 46 seasons !  Soon after the allegations came forward, Joe resigned and shortly after passed away from cancer that many argue was the dark cloud from not acting on initial allegations that came forward in 2002.
2010 – USA Swimming – A Television News Investigation reported sexual misconduct by a number of different coaches, one being Andy King who coached at various clubs on the west coast for three decades and was found guilty of abusing over a dozen teenaged female victims, one who had an abortion at 14 years of age.  More than 100 coaches were banned for life as a result of the investigation and the NGB was blasted for not acting on allegations sooner, even allowing coaches that faced initial allegations transfer to new clubs in other cities that lead to further teenage victims.  One of the coaches that has been suspended originated from Ireland, George Gibney who left Ireland who had been charged with indecent assault in 1993 but was successful in obtaining his green card to coach in the USA.
1996 – Graham James – Former WHL coach – identified by Sheldon Kennedy (co-founder of the Respect Group in 2004) and another unnamed player initially with others to follow that they were sexually abused by James.  He subsequently pleaded guilty to 350 sexual assaults over his coaching tenure in the WHL from the mid 80's to mid 90's and served several prison terms as more allegations were brought to light including Theo Fleury's.  He is now out on parole, but many feel (yours truly included) that his prison term(s) should have been much, much longer.
I would have thought the awareness that started when Sheldon Kennedy then all others since who have come forward would have been enough to nip sexual abuse of minors in sport in the bud right then and there but it appears that all sporting organizations still have work to do both in the recruiting of their coaches and reporting procedures for their athletes.
The question I have now is what program is next?  Are there any other sexual predators out there that we don't know about YET?
I hope not… I truly hope that the awareness created now will ensure that all sports programs implement the check and balances needed to ensure these tragic events don't happen again EVER.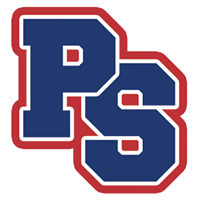 Coaches, as a result of the sexual abuse issues above, many sports groups are asking for police checks of their coaches annually or bi-annually. I feel your pain, particularly if you have to get multiple police checks done each year, as I am involved with various children's programs and charities I have to get 2-4 police checks done each year and thanks to the fact I share the same birthday as a pedophile, each time I have get fingerprints as well.  I do so without hesitation, it is all about protecting the kids.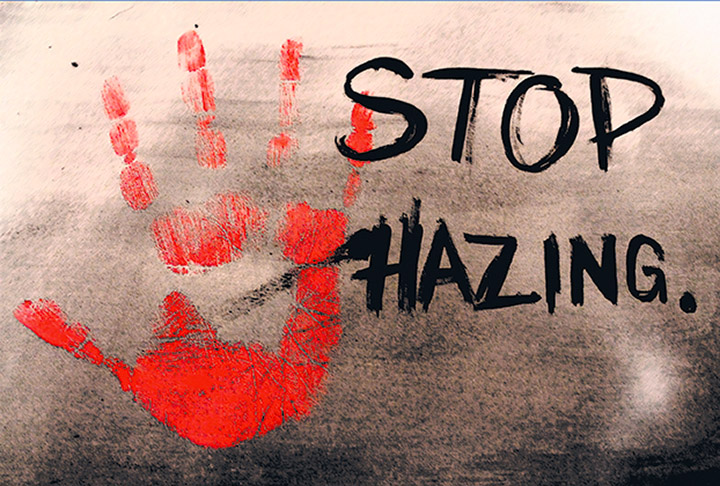 #5 Hazing
Definition: any initiation process involving harassment, regardless if the victim provides consent or not due to peer pressure to do so.
 Contrary to Bullying that is more about exclusion, hazing involves the very same forms of harassment, abuse or humiliation but is all about inclusion, initiating a new member to the team.
It has long been touted as "boys being boys","the Badge of Honour" or "part of our tradition."
Below is the most recent example of the extremes of hazing, yet another scandal at Penn State University where a student pledge to a fraternity died as a result of excessive drinking of alcohol.
There are three distinct forms of hazing
Subtle – picking up pucks, balls after practice, calling senior players sir
Harassment – yelling or screaming, personal chores or servitude, wearing humiliating attire
Hazardous – forcing others to drink, eat vile substances, sexual acts, coerced alcohol, drugs, burning, branding, illegal activities, bondage, forced exposure to extreme weather, exercise
The reason why Hazing is so serious is since it merely escalates year over year, particularly in sports programs as we all want to do "better" that prior teams did.
According to a study shared by stop hazing, 47% of students experience some form of hazing before they graduate from high school and 74% of players on varsity teams go thru hazing.
Joe Sakic, Hall of Fame former NHL player had his head shaved like the Whitecaps players in prior post Make it Safe in his rookie season and he vowed he would never do the same to another human being.
Don Cherry, the OHL and numerous other sports leaders and organizations have zero tolerance for hazing rituals but merely putting "Hazing of any kind will not be permitted" in an associations policy is not enough, coaches, players, and all adults involved with the teams must be educated on the various forms of hazing so even the subtlest forms do not start.
One of top Universities in Canada, McGill, had their entire 2008 Varsity Football program shut down due to hazing (less than 10 years ago!)
A couple of years back when I was doing research on hazing, one of the experts I reached out to referred parents to contact me. They thanked me for taking the initiative to do so as their 18 old son died as a result of hazardous hazing during pledging for a fraternity. They shared there is not enough education being done and if there had been, perhaps their son would still be alive today.
Needless to say, I was very sombre when I read their note as I dug into researching hazing further, he was not the only one, there have been over 200 hazing deaths since they were first tracked in 1838 (average 1.11/yr) but 40 from 2007-2017 (4 per annum)!
During Feb. 5th – 9th I will be one of the guests of the free end bullying summit hosted by Dr. Jen Fraser, author of Teaching Bullies, and encourage you all to register for to hear from some of the world's top experts what we can do to eliminate the various forms of harassment that continues to impact youth sports today.
Here is the link to sign up FREE for:  GoTime Learning End Bullying Summit
I am not sure we will ever eliminate harassment completely, but we can no longer condone it, sweep it under the rug, turn a blind eye and we must deal with it head on providing safe reporting procedures for the victims and timely investigation procedures, too many kids are getting hurt by the various forms of harassment that exist today.
If you can eliminate harassment on your team as one coach, or in your classroom as one teacher we all will take a HUGE leap forward.
Let's work together to bring the game back to the kids … where it belongs.

Comments
comments