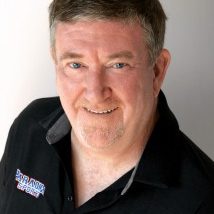 Glen has a knack for seamlessly backing up key concepts with relevant anecdotes and research. You will find Glen's ideas on 'kids in sports' are not only thought provoking, but enjoyable as he communicates with a great sense of passion and humour.  His lifetime of multi-sport experience and uncanny ability to connect with his audience & draw them into his story makes Glen a passionate down-to-earth man that is driven to prevent youth from dropping out of organized sports.
Glen's belief in focusing on the fundamentals of the game rather than current game-centric and winning at all costs is both refreshing and inspiring.  Now with two youth athletes of his own, Glen is determined to bring the game back to the kids and inspire youth to stay involved in sports not just during teen years, but throughout adulthood as well.
UBC Alumni - BPhEd,  

Major: motor control and performance

Speaker for Changing the Game Project, contributor to various media and blog sites

Hockey Canada NCCP Facilitator & Regional Evaluation Coordinator for BC Hockey

          - Have now certified several thousand coaches for Pacific Coast Amateur Hockey Association

Former competitive athlete in multi sports, played on provincial winning teams in Hockey, Football and Rugby

20+ years coaching experience of men, women, boys and girls in various sports

Proud parent of two who have gone through the sport "system" since 2000

Currently working a book and aspire to do a TED Talk on "Don't be a kid's last coach"