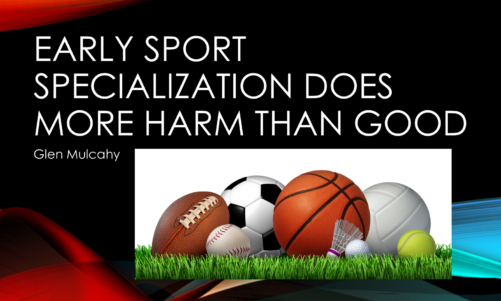 As I am doing the final tweaks to my presentation for my talk at the upcoming Sport for Life Annual Summit in a couple of weeks, I have done some more research on early sport specialization vs. LTAD and thought would be good to do an update to prior post I wrote last year "Early Sport Specialization does more harm than good"
It continues to be one of the top 3 questions I am asked after every presentation, just yesterday when I was asked to be a panel expert for UBC's KINtribute to Active Society session several of the students that attended approached me afterwards.  Approximately ½ of those that attended the panel got in line to ask me questions as we wrapped up and literally every question revolved around early specialization, even a former gymnast who was now coaching that quit competing at 12 as wanted to try other sports in lieu of being at the gym 7 days a week (although gymnastics is one of those that do require early specialization, she was not the first that shared with me she burnt out early much like those in long term development sports do when specialize too soon).
The Data does not lie – Early sport specialization does more harm than good
A recent study (Nov. 2017) was conducted by USCF Benioff Children's hospital in Oakland California that looked at NBA players and whether they played multiple sports or just basketball (already specialized) in high school.
Those that had already specialized in High school and went on to college, play in the NBA suffered 10X more injuries and had shorter playing careers than those that continued in multiple sporting activities in high school and even in college.
"The study included 237 athletes, of whom 36 (15 percent) were multi-sport athletes and 201 (85 percent) were single-sport athletes in high school. The researchers found that multisport athletes played in a greater percentage of total games (78.4 percent vs. 72.8 percent), but were less likely to sustain a major injury during their career (25 percent vs. 43 percent). A greater percentage of the multi-sport athletes were also active in the league at time of the study, indicating increased longevity in the NBA (94 percent vs. 81.1 percent)."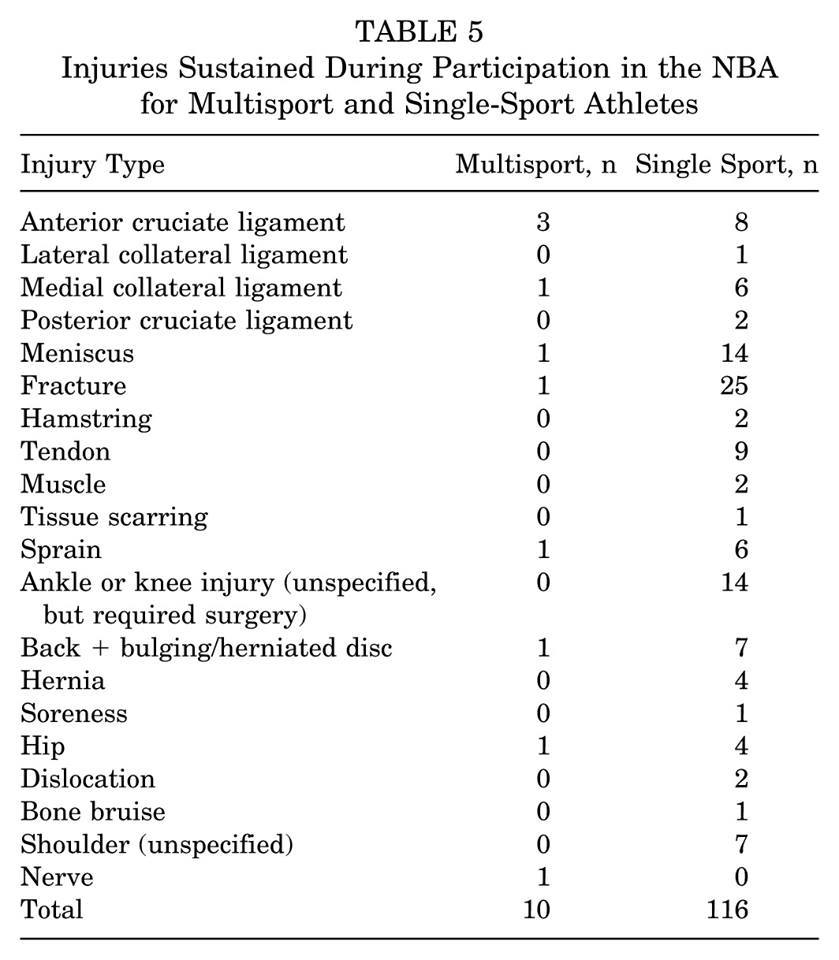 Source:  UCSF Benioff Children's Hospital – Nov 2017 Study of NBA players
Many basketball players in high school become football in players in college who in turn are drafted to the NFL, Jimmy Graham, Tight End for the Seattle Seahawks being one of many.
Kids are getting recruited earlier and earlier for NCAA Div 1 schools
I shared this recent tweet I came across on facebook and twitter, the youngest player I am aware of (to date) that has been offered a scholarship by a NCAA University is Havon Finney Jr, offered a scholarship to play at the University in Nevada in 2027!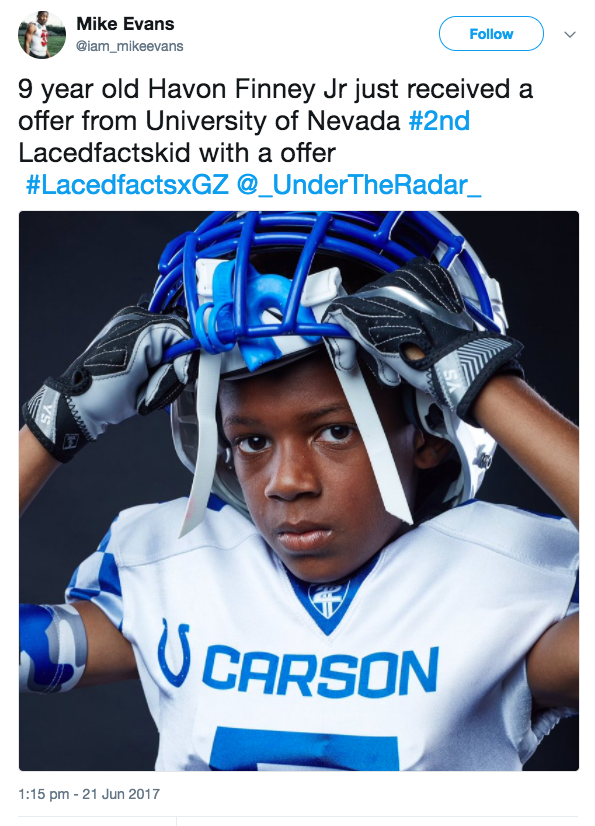 Yes… you read this right, he will not be eligible to play collegiate football until he is 18 and was only 9 (Grade 5) when offered his scholarship last June.
It appears that the NCAA has a "little bit of work to do" in terms of early recruiting policies to ensure that we don't have college coaches showing up at maternity wards down the road (I know that is an extreme but ENOUGH already, let kids be kids)
Kudo's to NCAA Lacrosse for taking the initiative to eliminate early recruiting practices until kids are juniors in high school (Grade 10 – 15-16 years old).
The earliest I was aware of prior to Havon, was 12 year old (Grade 7) Olivia Moultie, offered a scholarship to play at the University of North Carolina, coached by Anson Dorrance who has lead his "women's" teams to 22 National Championships.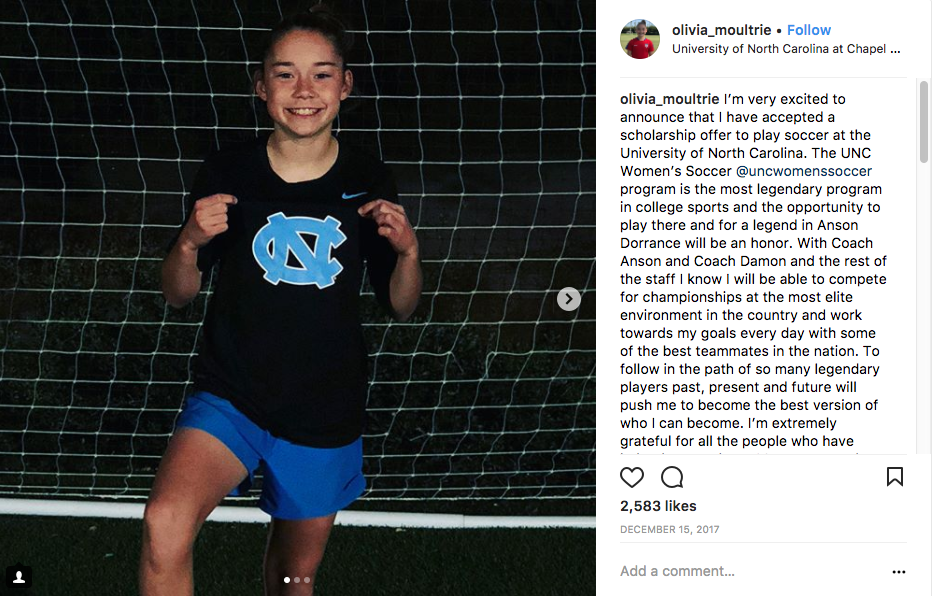 Ironically, when Anson Dorrance was interviewed regarding recruiting players younger and younger he countered if he was not doing so, another Div I School would.
He further shared how it is hurting all concerned …
"It's killing the kids that go places and don't play," he said. "It's killing the schools that have all the scholarships tied up in kids who can't play at their level. It's just, well, it's actually rather destructive."  New York Times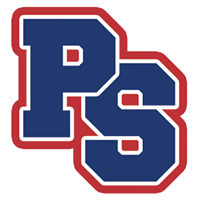 With NCAA schools providing the green light to coaches to verbally commit scholarship monies, what happens (a) when the coach is fired or moves on to another program and (b) what happens when the scholarship coffer accrual is for "prospects" vs. actual players?  With earlier and earlier recruitment, it is no wonder why parents are buying in to early specialization to ensure their kids are considered for scholarships and hey, even if they don't get to play and sit on the bench, they will get the education the parents should have been saving for when their kids were born like my wife and I did.  I suspect the fallout in years to come is going to be significant and many of the verbal agreements being made now will be rescinded down the road.
Is the cost (overuse injuries, addictions, mental illness) worth the price?
Tiger Woods
I tried to find the origins of early sport specialization and the only thing I came across was it started in eastern Europe when doping was the norm before the breakup of many communist countries (even though doping is still a hot topic today with now democratic Russia) but I would argue is one of the origins for the early sport specialization insanity in North America was due to Tiger Woods path focusing on golf starting 40 years ago. He appeared on Bob Hope's show in the putting contest at 2 then the pic below when he was 5 showing his already powerful swing and was one of the World's top amateurs in all his age groups until he turned pro in 1996 (at 21).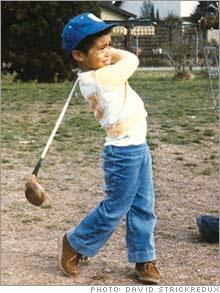 He did achieve great results, won 14 majors (second only to Jack), 79 PGA wins (2nd only to Sam Snead), was the youngest ever to win the Golf Grand Slam and held the #1 ranking in the world for 9 of 14 years.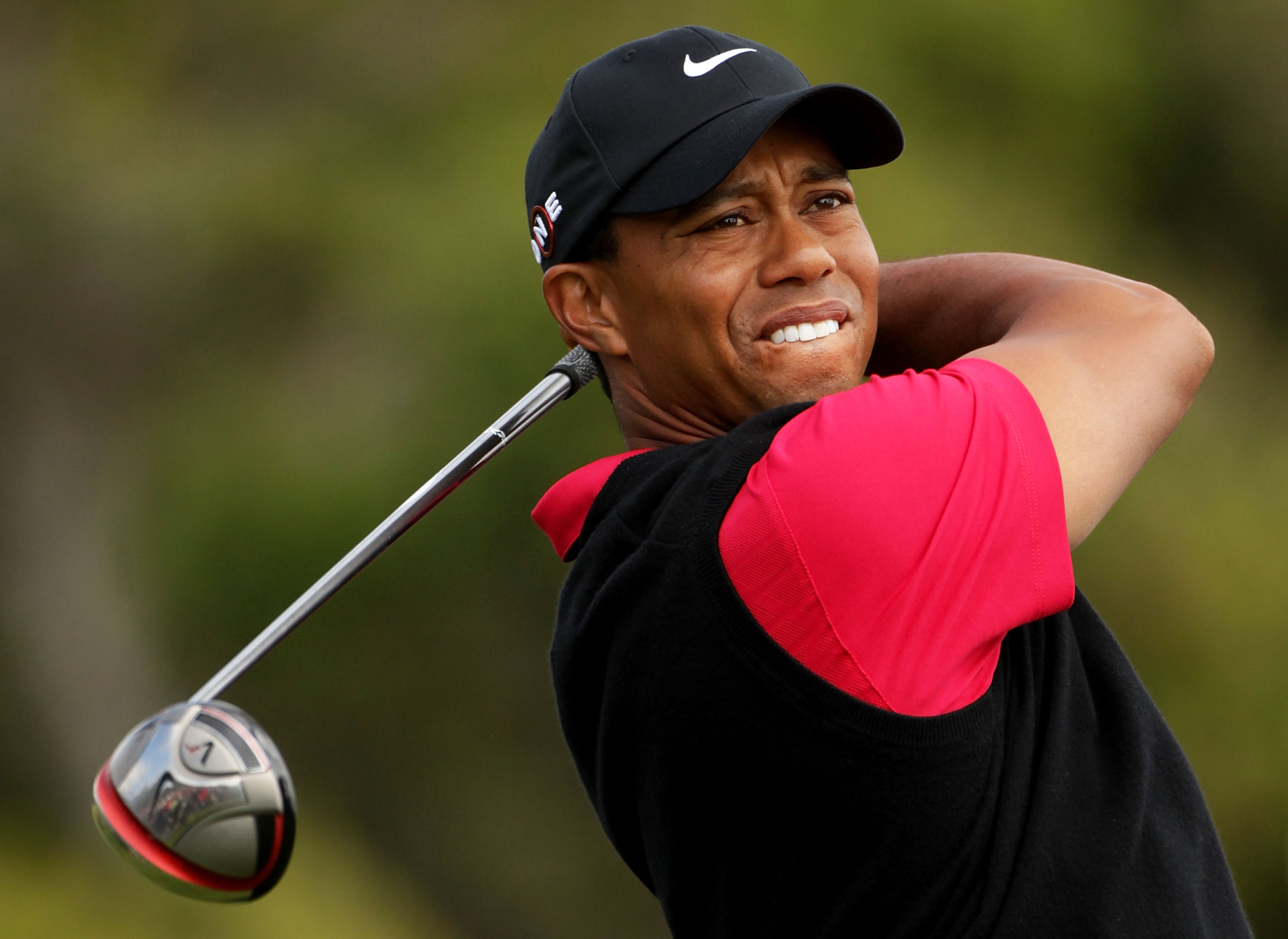 BUT ……
His body has sustained numerous injuries, many of which required major surgeries even before his professional career started so is the epitome how our bodies can not sustain the same repetitive motion that leads to overuse injuries incurred by athletes that specialize in a sport too early.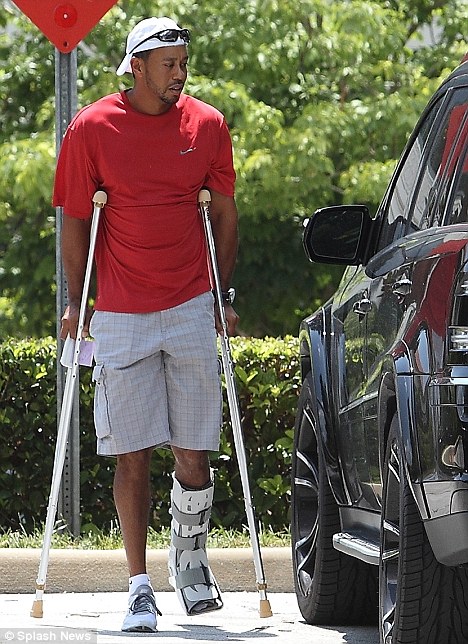 Below is the list of injuries that Tiger sustained that took away from competing on tour, his longest the most recent back fusion missing 15 months and only just coming back from another try to return
Before He turned Pro – while at Stanford University – 18 Years Old
Dec 1994 – surgery on left knee to remove benign tumours and scar tissue
After he turned pro in 1996 @ 21 Years Old
@ 33 Years Old
April 15 2008 – Anthroscopic Surgery on left knee to repair cartilage damage
May 2008 – Forced to rest his due to stress fractures on left tibula –  6 weeks off
June 2008 – Left Knee ACL surgery
Dec 2008 – Injured Right Achilles Tendon running
@ 34 Years Old
May 2010 – Pulls out of the Players Championship due to bulging disc on his back
@ 35 Years Old
April 2011 – injures left Achilles during the Masters, pulls out of Wells Fargo even to recover
May 2011 – Pulls out of the Players Championship for second time in a row due to MCL strain on left knee and strain of left Achilles tendon
@ 36 Years Old
March 2012 – Pulls out of the Cadillac Championship 11 holes into the final round due to strained left Achilles
@ 37 Years Old
June 2013 – left elbow strain that occurred at Players championship continues to bother him, pulls out of the US open and next few events to rest for British Open
@ 38 Years Old
March 2014 – Plays the final 12 holes of the Honda Classic with back pain that flared up initially in the Cadillac Open a few weeks prior
March 2014 – Withdraws from Arnold Palmer Invitational – Back Pain
April 2014 – Announces will miss the masters and will not golf until the summer
@ 39 Years Old
Sept 2015 – Undergoes second back surgery to remove a disc fragment pinching on nerve
Oct 2015 – third back surgery to relieve discomfort form second surgery
@ 41 Years Old
April 2017 – Back fusion to alleviate pain in back, neck and hip
Injuries Source: www.pga.com
Almost every injury he sustained was due to the torque and speed of his swing that did force event organizers to "Tiger Proof" their course adding distance due to Tigers initial domination but over the course of his career, injuries and rehab time forced him to pull out of many events or not participate at all so quite possibly would have achieved the 19 majors, most wins goals had that not been the case.
If Tigers medical history alone does not make you question if early sport specialization is worth the price, what will?
Yes Tiger had* (*jury is still out what impact, if any he will make after his last surgery) a great career but had he been a multi-sport athlete like golf's next phenom, Jordan Spieth, already winning 14 events, 3 of which are majors and only at 22 years had earnings exceeding that in only his second year as a pro!
Like the initial NBA study, I suspect Jordan will achieve more (in terms of wins and earnings) but also play longer and sustain significantly less injuries/rehab than Tiger has but only time will tell.
Todd Marinovich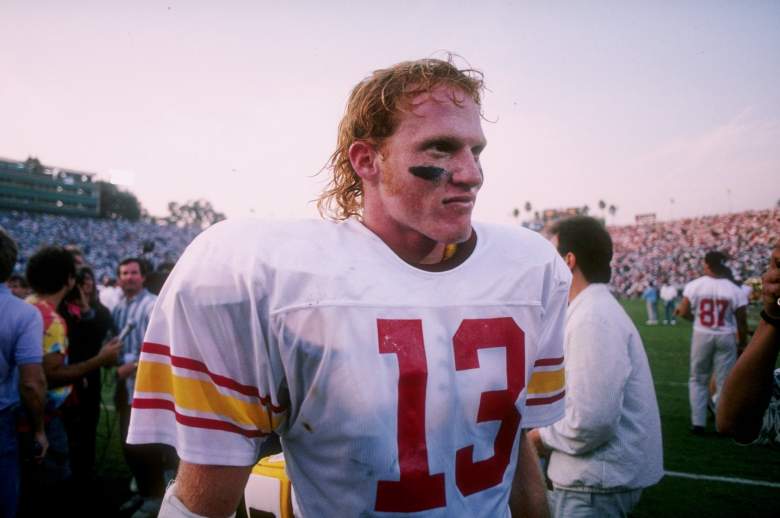 The other example why early sport specialization is not worth the price, is Todd Marinovich.  Like Tiger's Father aspiring him to become the best golfer in the world, Todd Marinovich's father,  Marv a former NFL player himself , aspired for Todd to become the best quarterback EVER in the NFL.   Todd had an initial great run winning the Rose Bowl with USC, being drafted in the first round ahead of hall of famer Brett Favre (Green Bay Packers) by the Raiders in the NFL so did reach his (fathers) dream.
Sadly, due to the pressure he had been under since 5 years old from his father to focus on being that Quarterback his NFL career was short lived and what followed was decades of drug and alcohol abuse, struggles with mental illness and time behind bars for drug related offences.
Fortunately he has now received help from several people, including his two children and has turned the corner, being sober now for over a year but he paid a hefty price as a result focusing on football only starting at the young age of 5.  He was deprived of a normal childhood sampling many sports, other things like drama, band, art and just being a kid PLAYING before he chose the game he loved most after high school like Jordan Spieth and many others that followed the multi-sport pathway.
Let's all work together to bring the game back to the kids … where it belongs.

Comments
comments