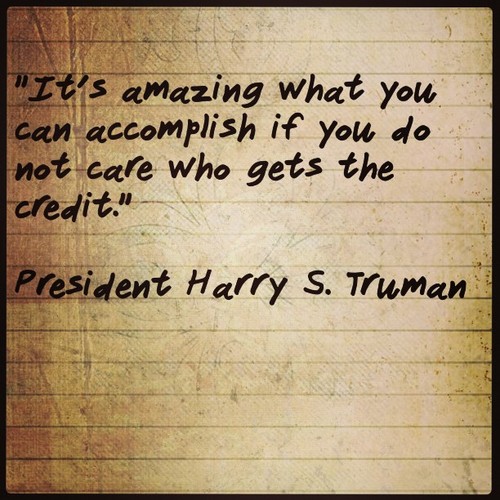 "It's amazing what you can accomplish when no one cares who gets the credit."
Made popular by Harry S. Truman  (US President 1945-1953 / John Wooden UCLA Basketball Coach)
As today whom I believe is the greatest Canadian Coach of all time, Clare Drake, is the day he will be elected into the Hockey Hall of Fame and I felt best to highlight his amazing legacy and why he is known as the coach's coach.
The above quote he touches on in short video below when Clare was acknowledged by the University of Alberta where he coached the men's hockey team for 28 years and early on in his career also coached the football team, the only coach ever to win national titles in both sports in the same season.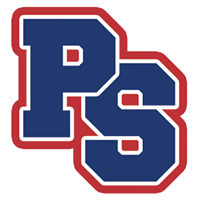 The actual quote was made popular by both Harry Truman and John Wooden, but the actual quote "There is no limit to what a man can do so long as he does not care a straw who gets credit for it" was made by Charles Edward Montague in 1922.
Regardless of the origin, the quote itself highlights the character of all those that made popular, all were selfless leaders and left positive legacies behind in terms of their leadership and contributions to sport and society and were selfless when they did so.
Below is a quote I came across from,  Mike Babcock, Two Time Olympic Gold and 2016 World Championship Coach when he put forth Clare's name for initial consideration to be entered into the Hall 7 years ago…
"I'm a head coach today because of Clare Drake. … His inventiveness and analytical mind have contributed so much to to growth in the tactics and strategies of Canadian hockey, through the National Coaching Certification Program and his various international coaching responsibilities. But his personal integrity, wisdom and humility are what really made him so influential. I was fortunate enough to meet John Wooden when I coached in Anaheim, and I've had the great privilege to work with and learn from Scotty Bowman since I joined the Red Wings. Clare Drake is a leader and builder of the same stature as those two men, but because he worked outside the public eye for so much of his career, he never got the recognition they've enjoyed. It's time to change that. Clare is 82 years old now, with a distinguished body of work that spans 60 years in the game. I urge you to elect him to the Hall and give him the acclaim he's never sought, but so richly deserves."
– Mike Babcock, Stanley Cup and Olympic Games champion coach
Like Mike (no pun intended), many other of Canada's top coaches also felt the same including Ken Hitchcock, Barry Trotz, George Kingston, Dave King and Willie Desjardins who argued the game of hockey would not be what it is today had it not been for Clare's vision and ideas as well as his willingness to share his ideas.
Here is a quote from Melony Davidson, Head coach of the Canadian Women's Gold Medal Championship teams in 2006 and 2010
"His influence in the hockey world is wide spread and knows no boundaries. At a coaching course in Red Deer, Alberta in the mid-nineties, I remember sitting with fellow group leaders as Coach Drake was presenting and we were reviewing the list of delegates when we realized – of the forty-five or so coaches/group leaders (male and female) in the room we could only identify one that Coach Drake had not had an influence/guided either directly or indirectly as players and coaches."
– Melody Davidson, Head Coach, Canadian Women's Olympic champions, 2006 & 2010
In addition to his 28 years behind the bench for the Golden Bears at the U of A, Clare also coached Team Canada in the 1980 Olympics at Lake Placid (the year of the Miracle for USA), and brief stints coaching in the WHA and NHL.  Clare was also instrumental in developing Hockeys NCCP (National Coaching Certification Program) initial coaching manuals, introducing video analysis to collegiate Hockey (like Roger Nielsen did for the NHL) and many other innovations that are evident in the game today.
"Clare never screamed at his players or referees nor used profanity as a coach", Howie Draper who played for Clare and now is head coach of Panda's Female Hockey Team at the University of Alberta.
One of the main reasons that all felt he was such a great hockey coach, is he also played and then coached multiple sports.  Clare is the only coach ever to win National Titles in Hockey AND Football in the same year.
Clare was not afraid to share his ideas with anyone…"because he embraced lifelong learning and was going to figure out a better way to do it anyway."  Mike Babcock
Here is a story that I have shared in numerous presentations how much similarity there was between John Wooden and Clare Drake, both well after they retired would attend coaching conferences and observers would comment how both would write pages of notes.  At one conference that John was asked to speak at and then sat down in the auditorium and when the next speaker came up pulled a notepad out of his briefcase. He was asked by the coach sitting next to him "Mr. Wooden, I am sorry but I don't understand, you did your presentation, have been retired for many years so why are you taking notes?"
John turned to the other coach and whispered..
"Because son, I may learn something"
It is for that reason that John and Clare were amazing coaches, not for all their victories, national championships, but because they recognized in order to be the greatest coach and in turn assist their athletes become the greatest players and people they could be they could be they needed to keep learning.
When I was speaking at a conference a few weeks ago, a coach approached me that had had the opportunity to sit down with John Wooden for a 1 hour one on one session and he shared how insightful it was.  I suspect many Canadian coaches have benefited from the opportunity to have those same one on ones with Clare based on the Hockey who's who list of just a handful referenced above.
They also believed in the importance not only of teaching the skills of the game, but also life skills like respect, sportsmanship and character. As one of Clare's former players shared in the many news articles and videos applauding his introduction to the Hall "Clare not only taught us how important it was to work hard to win games, but the importance of working hard in the game of life."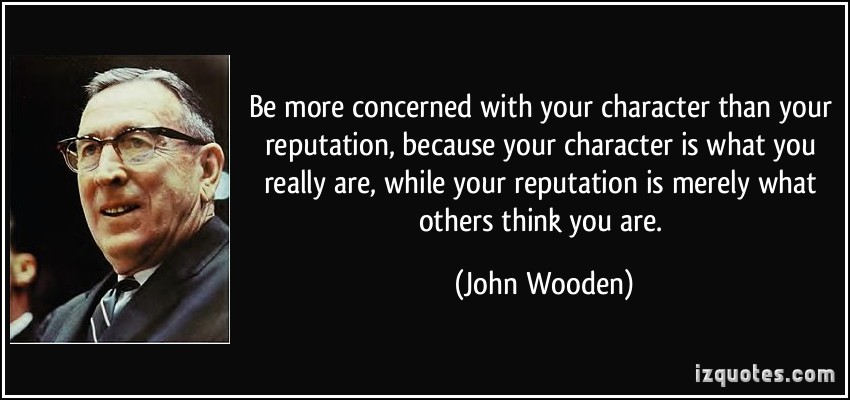 I know one thing, I have so much more learning to do and will be taking pages upon pages of notes for many years to come. I hope you do the same to be not only the best coach, but mentor and teach valuable life lessons like Clare, John and all the other great coaches out there to all your current and future athletes.
Let's work together to bring the game back to the kids … where it belongs.

Comments
comments