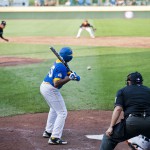 What Else Discourages Amateur Officials? The life of an amateur umpire explained by long-time official Michael Yamaguchi April 04, 2017 Over many years as a sports official for various leagues and in numerous provincial and national championships, I have been […]
Read More ...
"Glen came in and immediately everyone in the room knew they were in for a great day! From his physical presence, voice tone and delivery everyone was plugged in and engaged. His ability to shift between dry factual content and interesting personal experience seamlessly had everyone engaged and entertained!"
---
Mark McColman
President
"We truly need to make changes in sports for our children's future.  I enjoyed your anecdotal presentation, supported by your fact finding analysis. Thank you for sharing your passion and forward thinking.  As the founder of a grassroots hockey program, I share your sentiments of bringing fun and excitement back to sports."
---
Norm Flynn
Founder & Executive Director
Sign up for our PARADIGM newsletter to stay up-to-date on youth sport resources!

Children and youth are replacing active play time with inactive screen time and it's lowering the life expectancy of an entire generation.
Do we really want to leave this legacy behind? We need to bring the game back to the kids so they can develop physical skills to stay healthy for life.